When a tree has been cut down or has fallen, the remaining stump can be an eyesore, take up valuable space, and potentially harbor insects or diseases. Stump grinding is a popular method to effectively and efficiently get rid of these stumps.
A-1 Stump Grinding & Tree Service is here to help you get rid of your tree stumps, no matter how large. We will come in and assess your property, determining what equipment will work best for your job. We clear the areas and remove anything that may be an obstacle to our stump grinders, powerful machines equipped with a rotating cutting wheel that is extremely sharp. The cutting wheel gets lowered onto the stump, where it moves back and forth, grinding away at the wood. The sharp teeth on the cutting wheel chip away at the stump, reducing it to wood chips and sawdust. When the grinding is complete, we haul away any remaining debris, leaving you with a clean, smooth and tidy area.
If you're considering stump grinding, contact us for more information.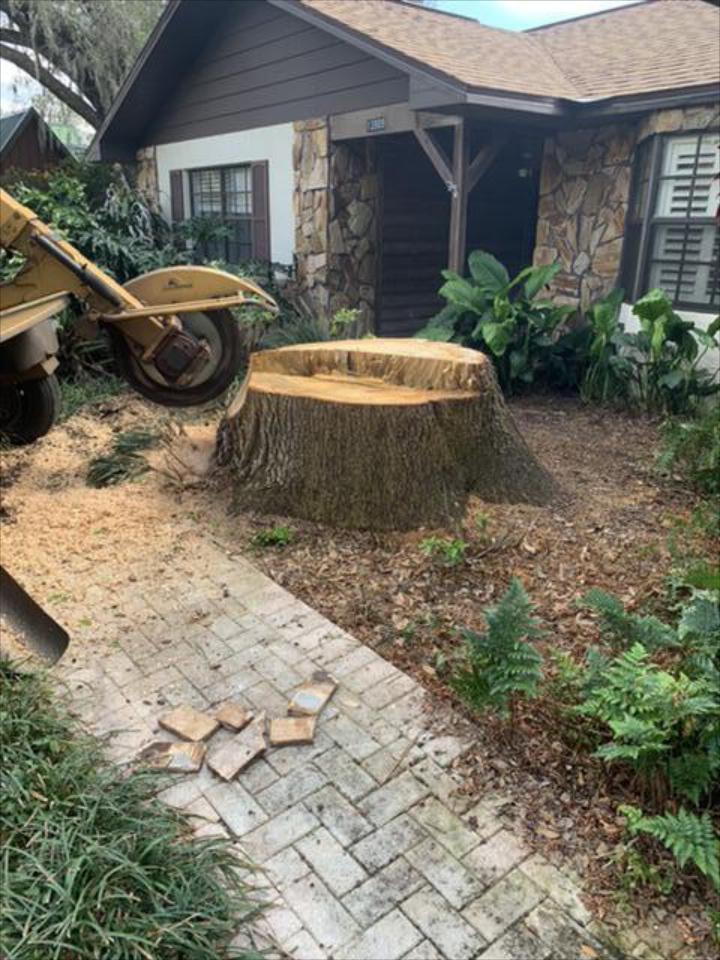 There are a variety of services that we offer to help both residential homeowners and business owners in our area.
+
Tree Trimming and Pruning:
Tree
t
rimming and pruning involves the removal of branches and foliage from your trees. Regular trimming promotes proper growth, and shape, and encourages the overall health of your trees. Trimming also helps prevent potential hazards such as overhanging branches that might pose a danger to structures, vehicles, or pedestrians.
+

Tree Removal:
Sometimes, trees need to be completely removed due to disease, decay, damage, or safety concerns. Tree removal needs specialized equipment and techniques to safely and efficiently fell the tree and remove its stump.
+ Emergency Tree Services: Storms, high winds, and other weather events can cause trees to become hazardous, leading to safety concerns. Emergency tree services involve quickly addressing these issues and can include the immediate removal of fallen or damaged trees.
+

And More!
Contact us for more details about our Tree Services.
We look forward to working with you.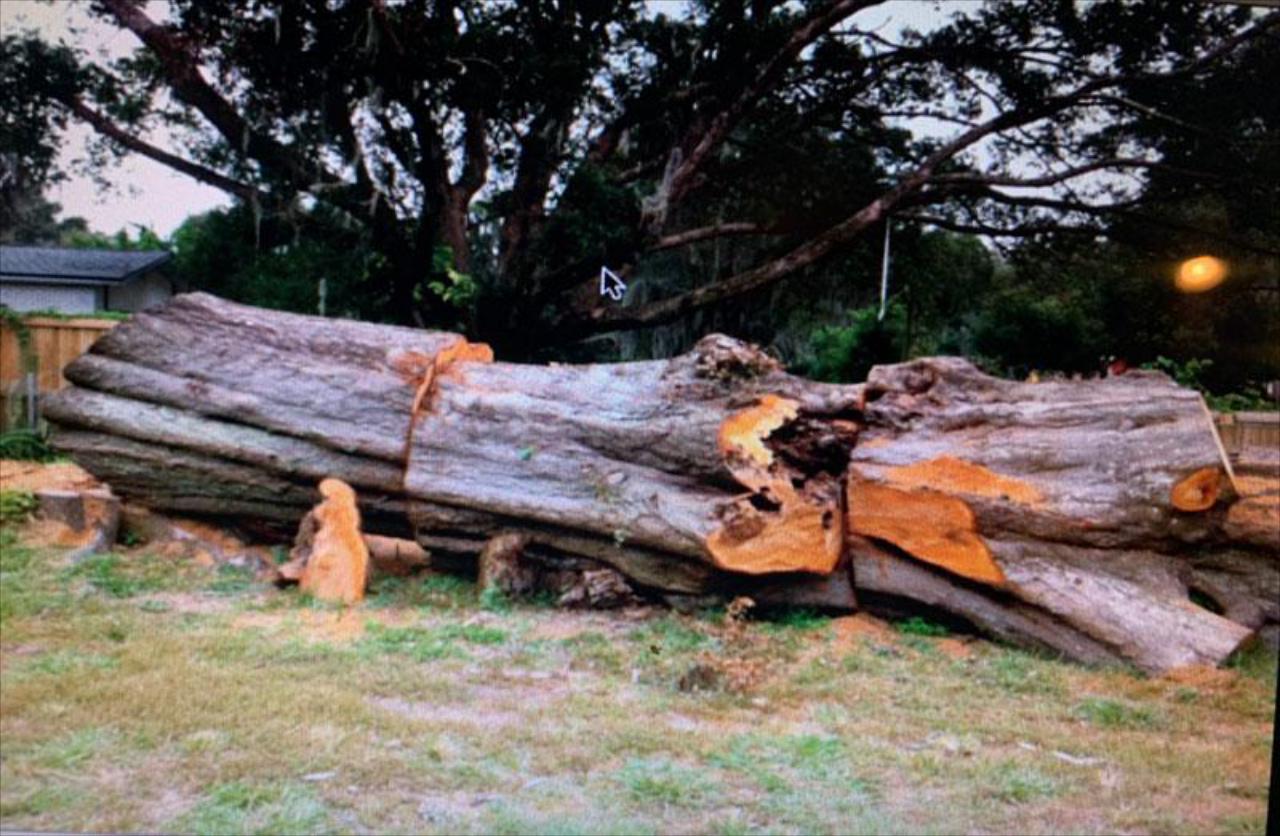 A-1 Stump Grinding & Tree Service proudly offers our services to Brandon, FL, and the surrounding communities. We know that keeping your yard well-maintained is a chore, and when you have debris that needs to be cleared away, it can feel overwhelming. Let us be your team for debris and yard waste hauling. Call today, and let us do your dirty work.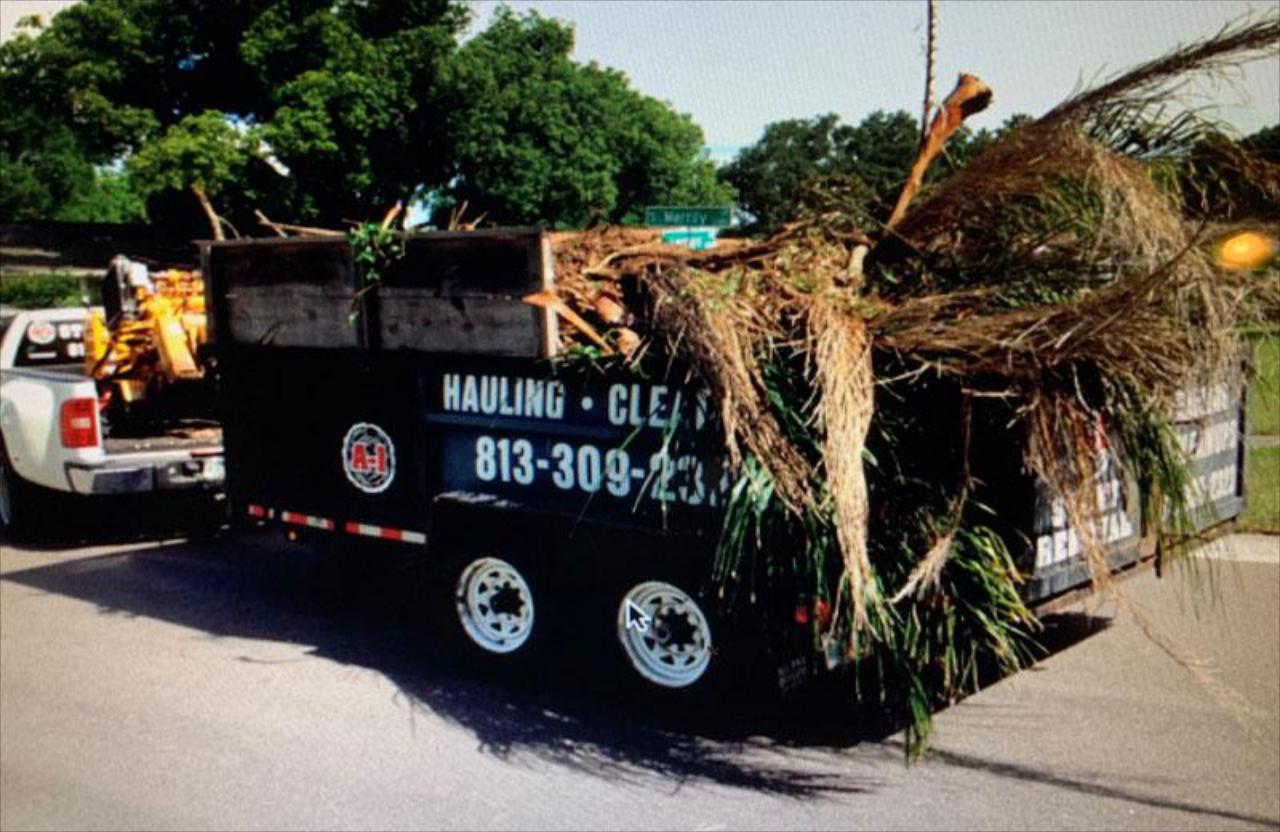 Clean Ups & Emergency Tree Services
If you find yourself in a situation involving storm damage, fallen trees, overhanging branches, and other tree-related emergencies that pose a threat to your property or safety, you need to call A-1 Stump Grinding & Tree Service. Emergency tree services are available 24/7 and we will get to you on the double. We provide rapid response to these situations. If you have storm damage or fallen trees, we'll be there to get you cleaned out from severe weather events quickly & efficiently.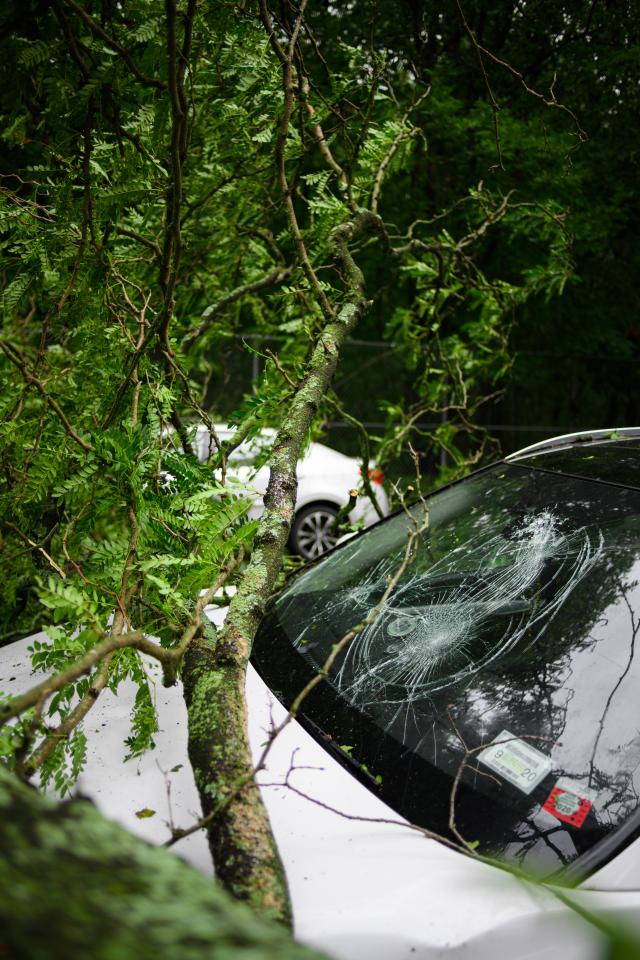 We are able to provide Bobcat work if you have a project that needs this service. We can come in and help clean up fallen branches or tree trimming debris, move dirt, help with leveling and more.
Give us a call to discuss what you are facing, and we will be happy to give you our advice and suggestions.